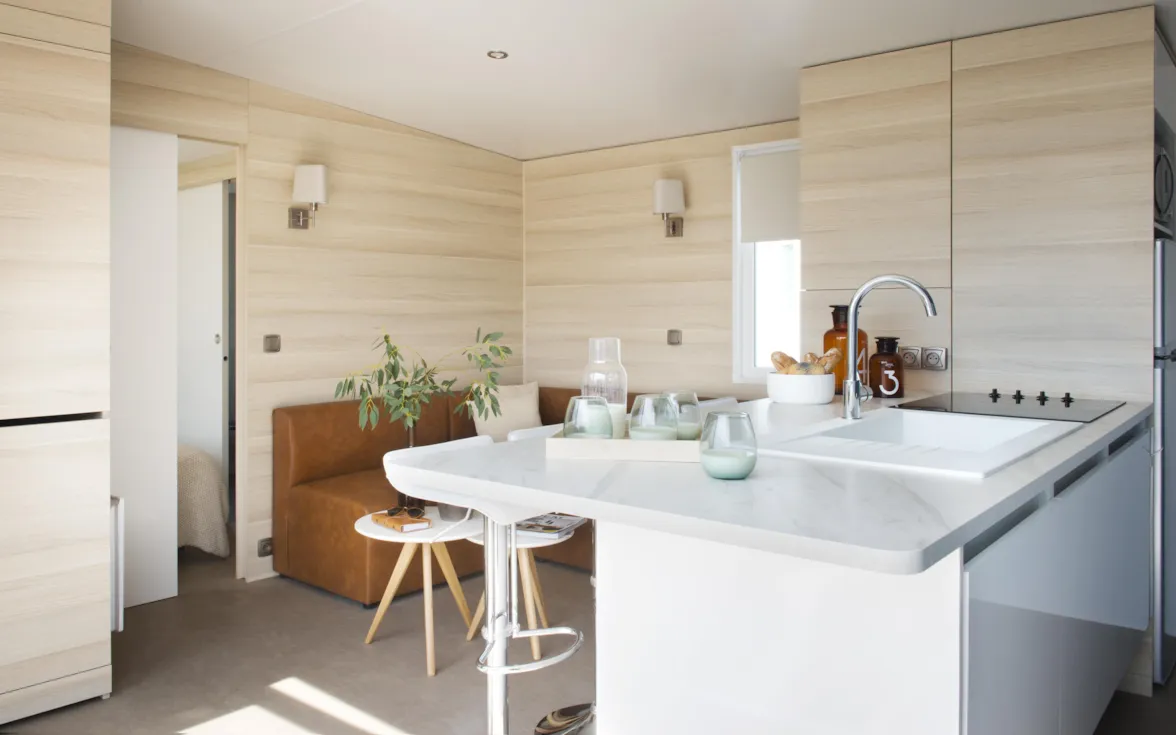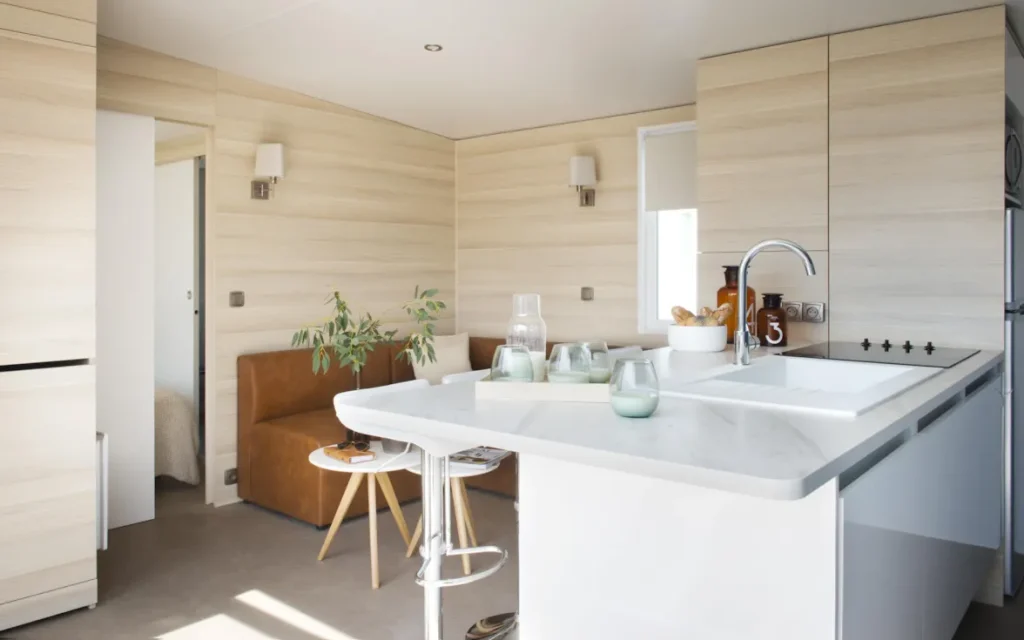 5-star campsite in Vendée by the sea and beaches
On the Vendée coast, Saint Hilaire de Riez and Saint Jean de Monts are dynamic seaside resorts, ideally located between sea, forest and marsh.
The region offers everyone the chance to fill up on oxygen during the vacations, to get moving or relax. Sandra and Franck welcome you from May to September to the 5-star Vendée campsite of your choice, close to Europe's most beautiful sandy beaches and bordering a forest with many cycle paths.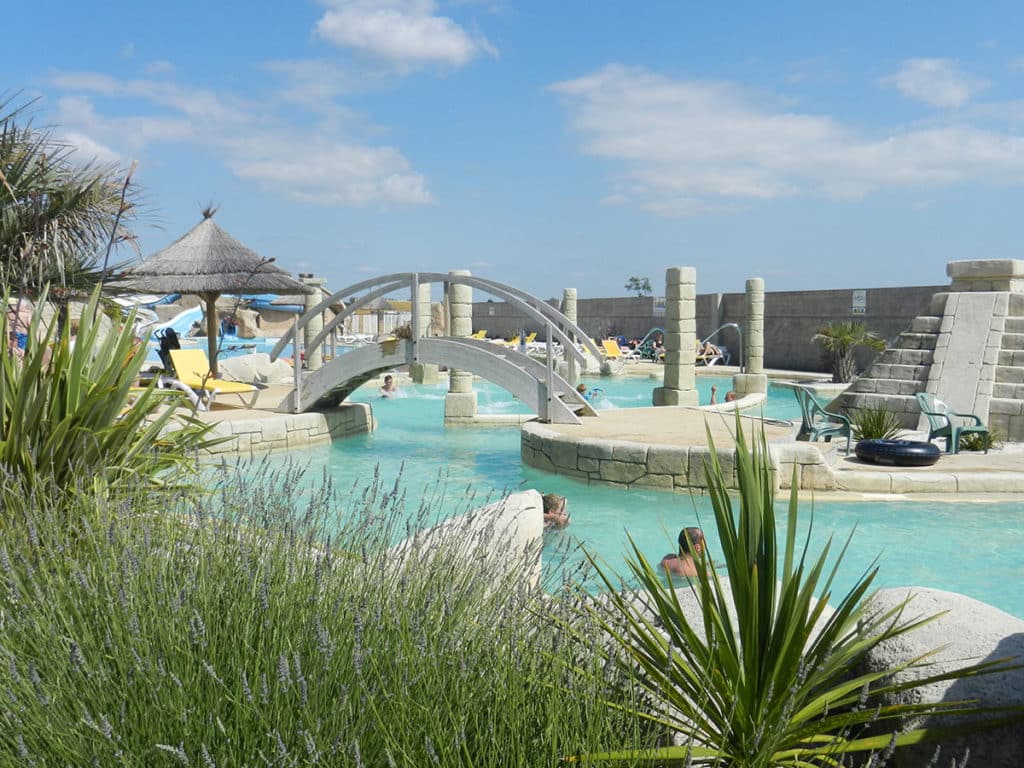 Camping Acapulco
In Saint Jean de Monts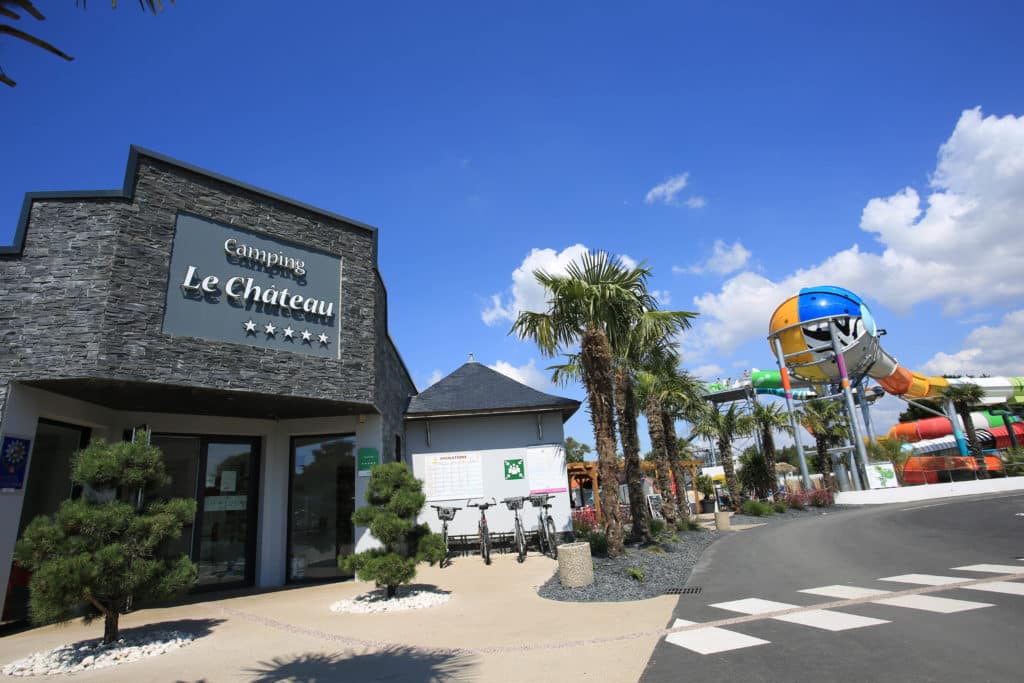 Camping Le Château
In Saint Hilaire de Riez
5-star mobile home and chalet rentals in Vendée
In terms of accommodation, we offer mobile home rentals in Saint Jean de Monts or Saint Hilaire de Riez for the whole family, with a minimum of 2 bedrooms and up to 3 bedrooms for a capacity ranging from 2 to 6 people.
Read more
Our mobile homes are functionally equipped to make your stay as pleasant as possible. With Loisirs 85, you can enjoy a comfortable rental with a lovely wooden terrace on a wooded site.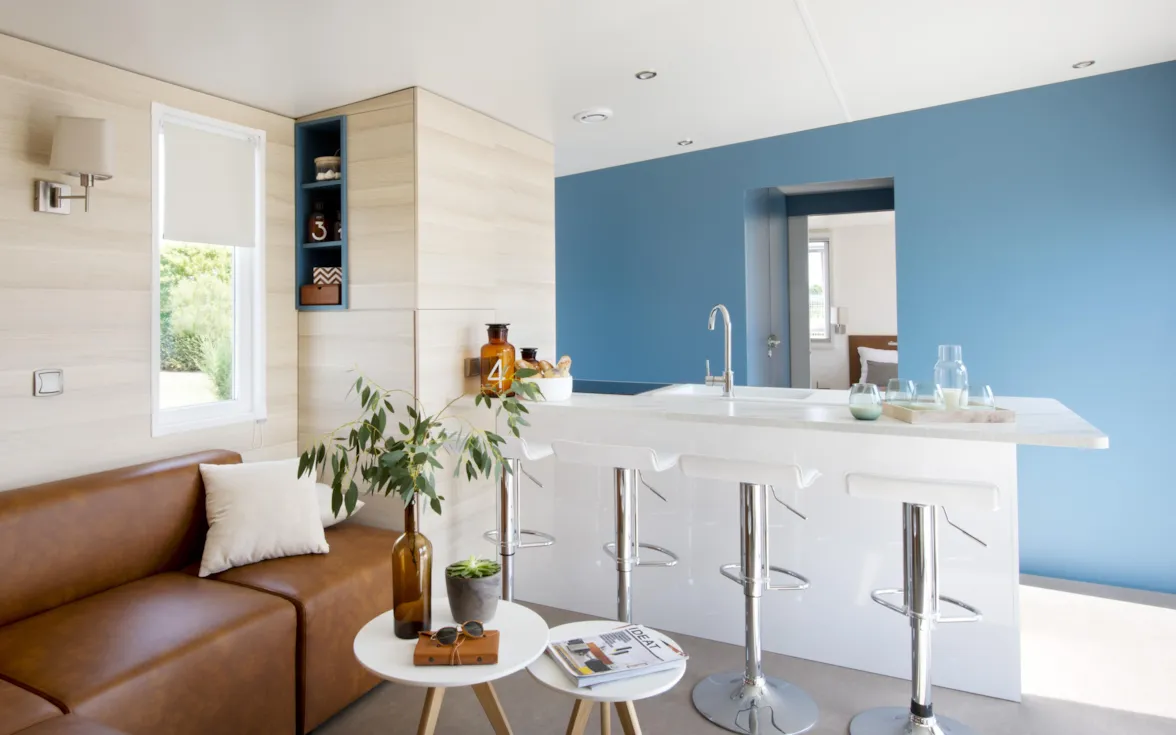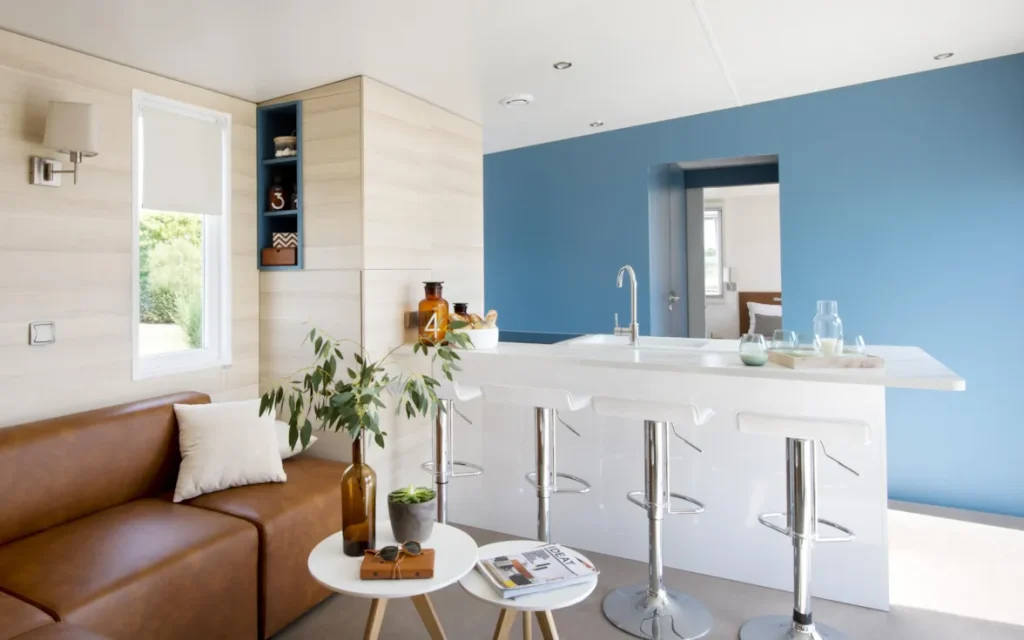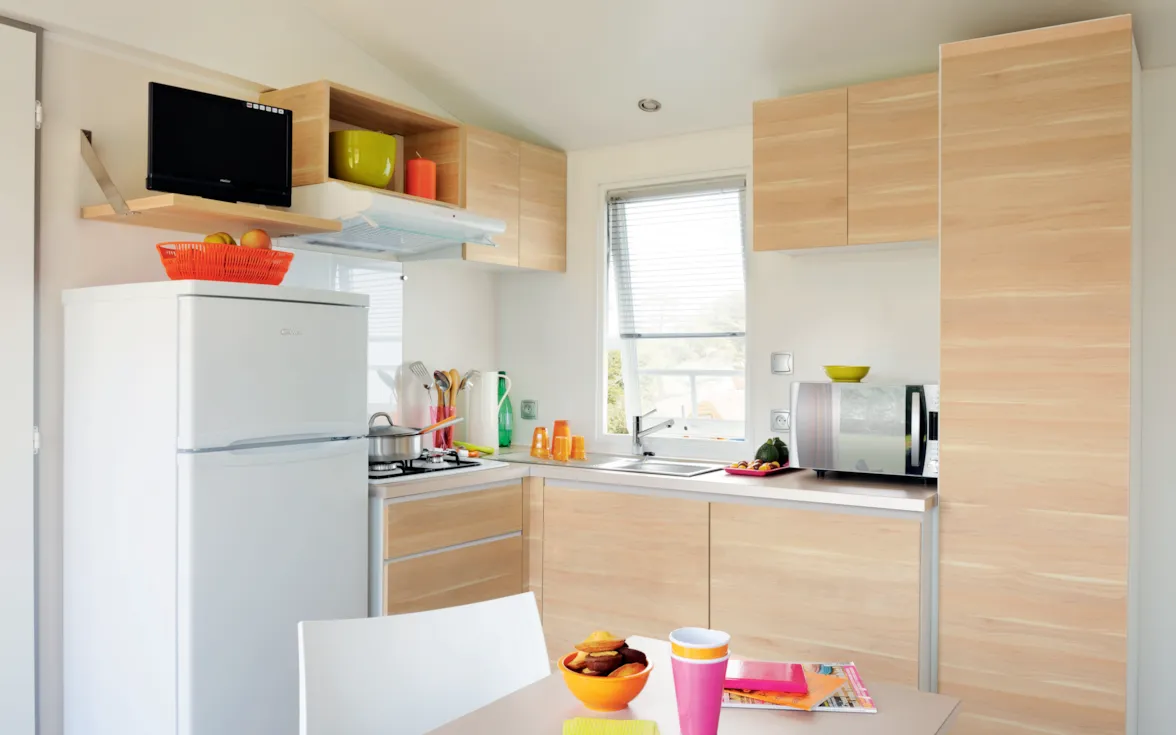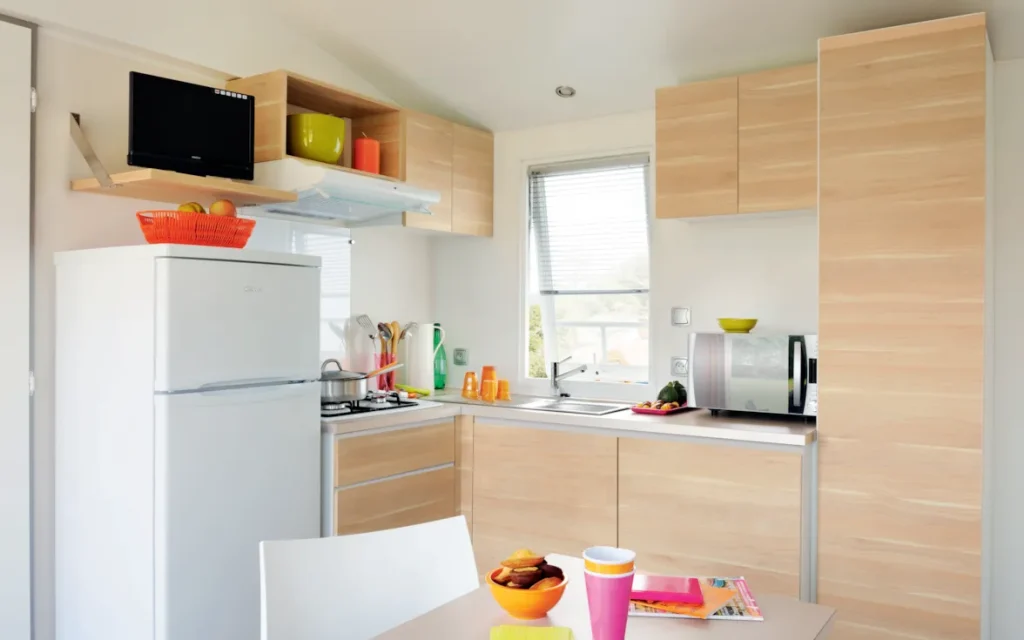 "So you can choose the mobile home or chalet rental you like in a privileged location in the Vendée. "
Enjoy a 5-star campsite in Vendée with water park
Both Le Château and L'Acapulco have large-scale water parks.
When you stay at a 5-star campsite in the Vendée, you'll find heated pools, perfect for swimming whatever the season. But the main attraction of our aquatic area is undoubtedly the presence of numerous water attractions to delight our youngest guests. You'll enjoy giant slides and thrill slides, water games and water jets, a fun paddling pool and much more.
Read more
As for adults, they'll enjoy our whirlpools and jacuzzis, as well as our beautiful solarium area.
Discover our 5-star Vendée campsite with Le Château water park or our Saint Jean de Monts campsite with Acapulco indoor pool.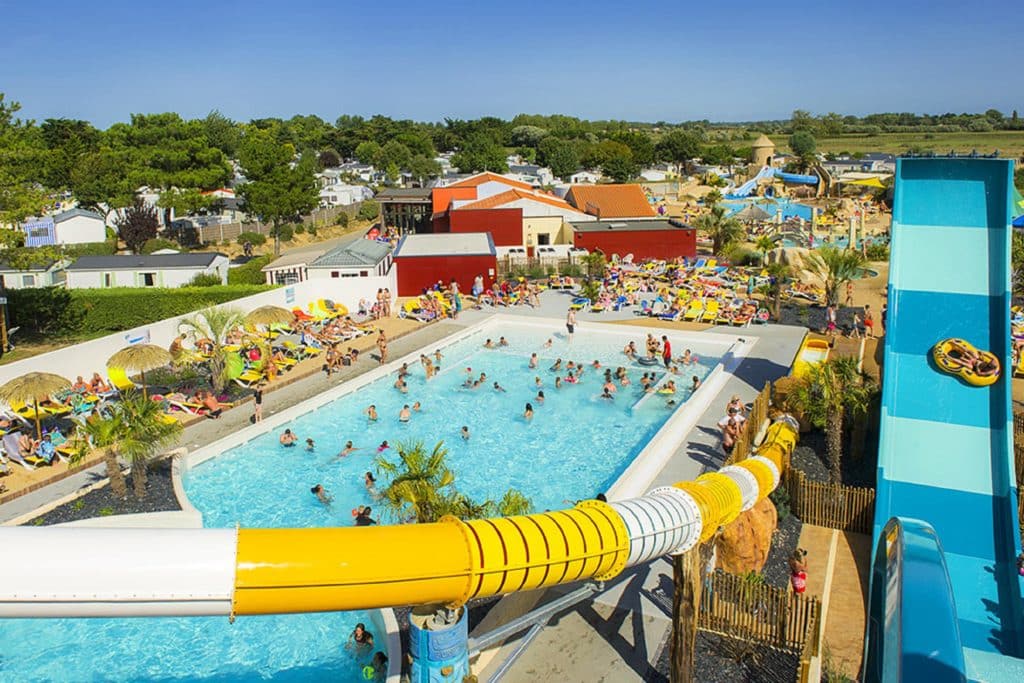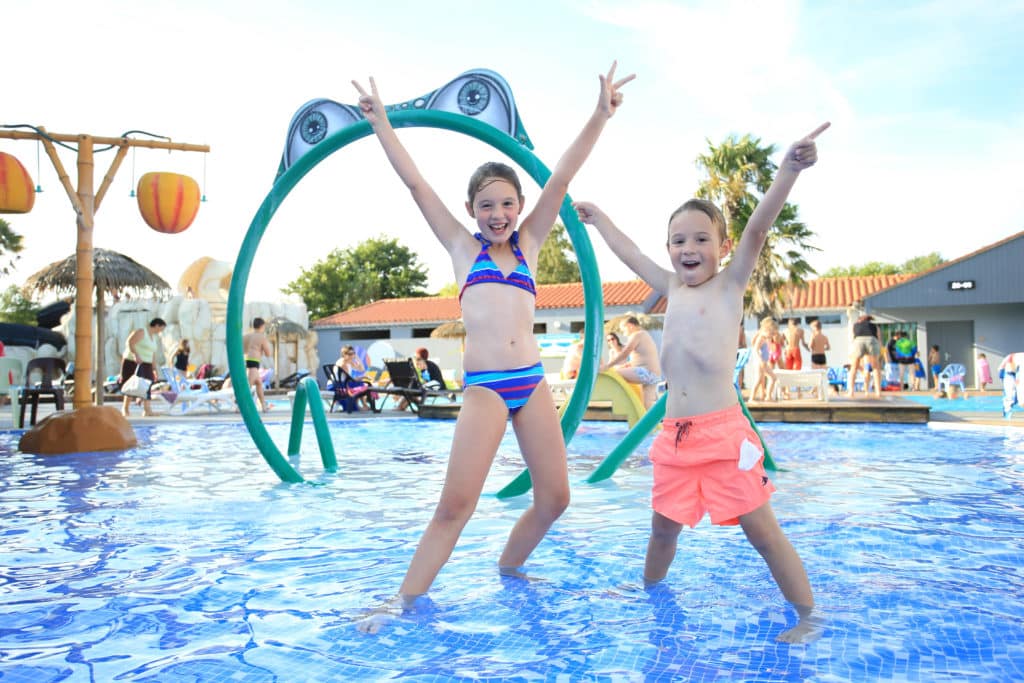 Discover the comfort of a 5-star campsite in Vendée
For greater flexibility, we offer Sunday to Sunday rentals at the 5-star campsite in Saint Hilaire de Riez le Château and the 5-star campsite in Saint-Jean-de-Monts Acapulco.
Read more
All facilities are open in July and August. The 5-star Acapulco campsite and the 5-star Le Château campsite offer kids' clubs for all ages, as well as onsite activities and evenings, and excursions for all.
There are also superb heated aquatic areas that open from May 1.
Finally, the 2 campsites are close to a bus stop (La Littorale) that operates throughout the summer vacations. It runs from Fromentine to St Gilles croix de Vie, so you can forget about your car for the duration of your vacation and enjoy the region's attractions.
Campsite facilities You can enjoy all the activities and entertainment on the campsite.
Aquatic areas To cool off during your vacation, discover our magnificent aquatic areas.
Vacation relaxation & comfort For a stress-free stay, opt for our fully-equipped, comfortable mobile homes.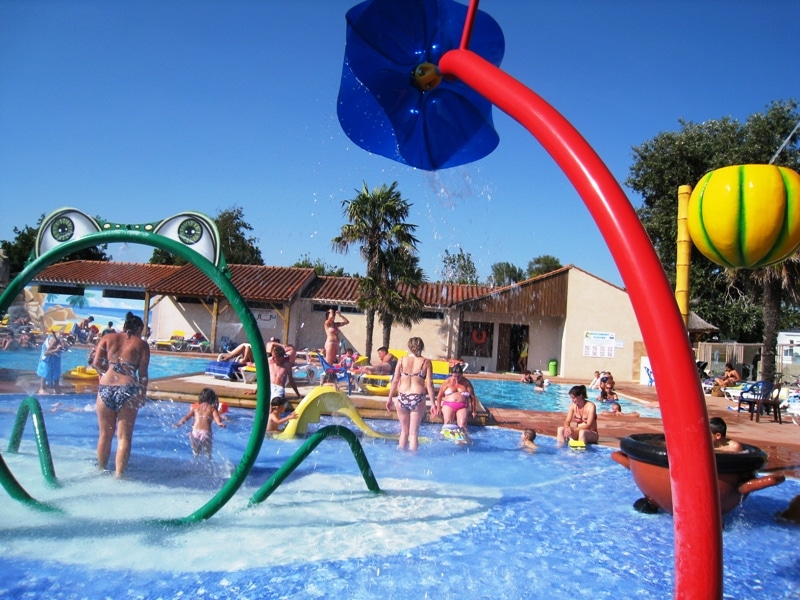 Choose your 5-star campsite in Vendée with LOISIRS 85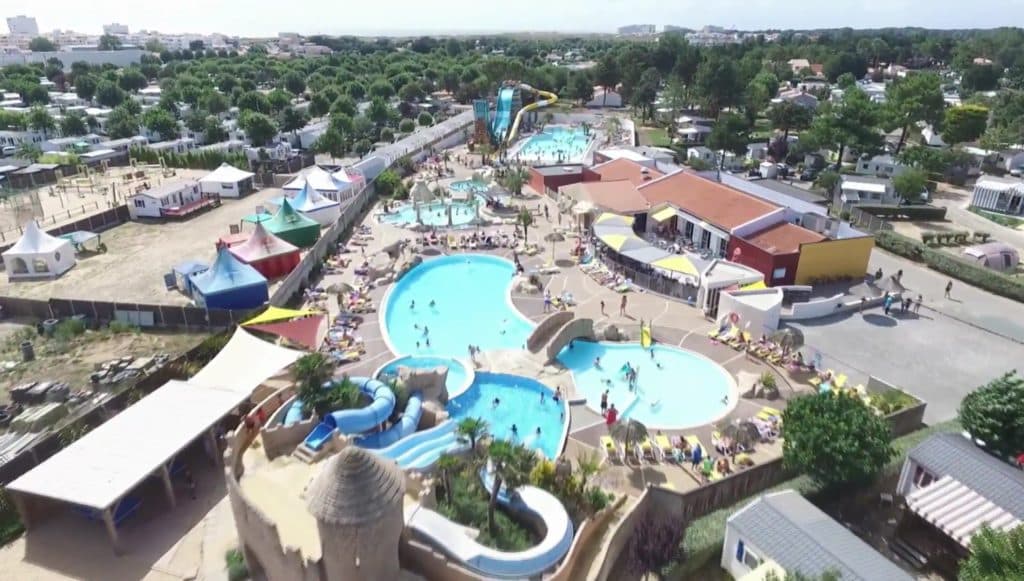 5-star campsite Vendée
Acapulco in Saint Jean de Monts
Set in 10 hectares of natural surroundings, the 5-star Acapulco campsite in Saint Jean de Monts in the Vendée combines the advantages of proximity to the beach (within walking distance) and shops with activities for children and teenagers. The aquatic area at the Saint Jean de Monts campsite features larger beaches, 2 new slides and a wave pool.
At Camping Acapulco, we offer different arrival days (Wednesday and Saturday) and departure days to suit your needs, as well as 10-day rentals.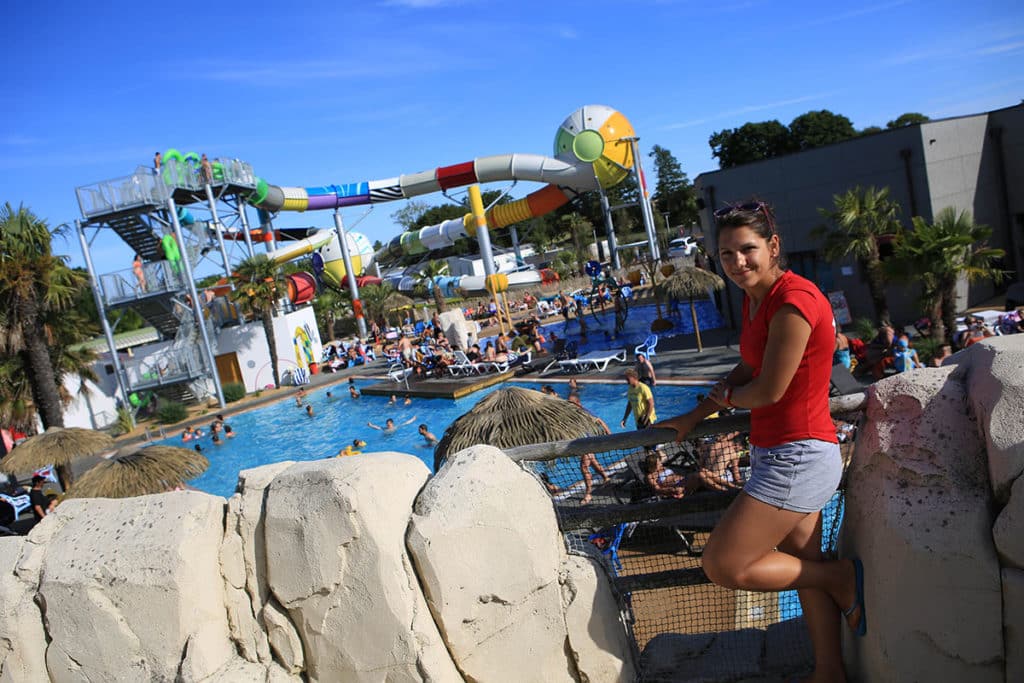 5-star campsite Vendée
The Château in Saint Hilaire de Riez
Camping Le Château offers a wide range of activities for the little ones, with a club for children aged 3 and over, a funny-park with inflatables and huge slides for the older ones. Another advantage is the indoor swimming pool.
At Le Château campsite, we offer Sunday arrivals and departures, which is generally very popular for avoiding Saturday's heavy traffic.
What LOISIRS 85 has to offer you about camping ACAPULCO or camping LE CHÂTEAU
20 years' experience, proven quality of service and the ability to listen
A single point of contact from booking to the end of your stay
Comfortable, well-equipped mobile homes
Facilities tailored to your needs (cot, dishwasher, washing machine or large pitch to suit your requirements and subject to availability). We're here to help you find the accommodation that's right for you.
Rental dates to suit your needs and vacations. By telephone, we can try to adapt our offer to your request whenever possible.
A simplified inventory of fixtures to help you get the most out of your vacation.
A barbecue on each pitch (free of charge)
Concierge service: We take care of the rental and management of your mobile home.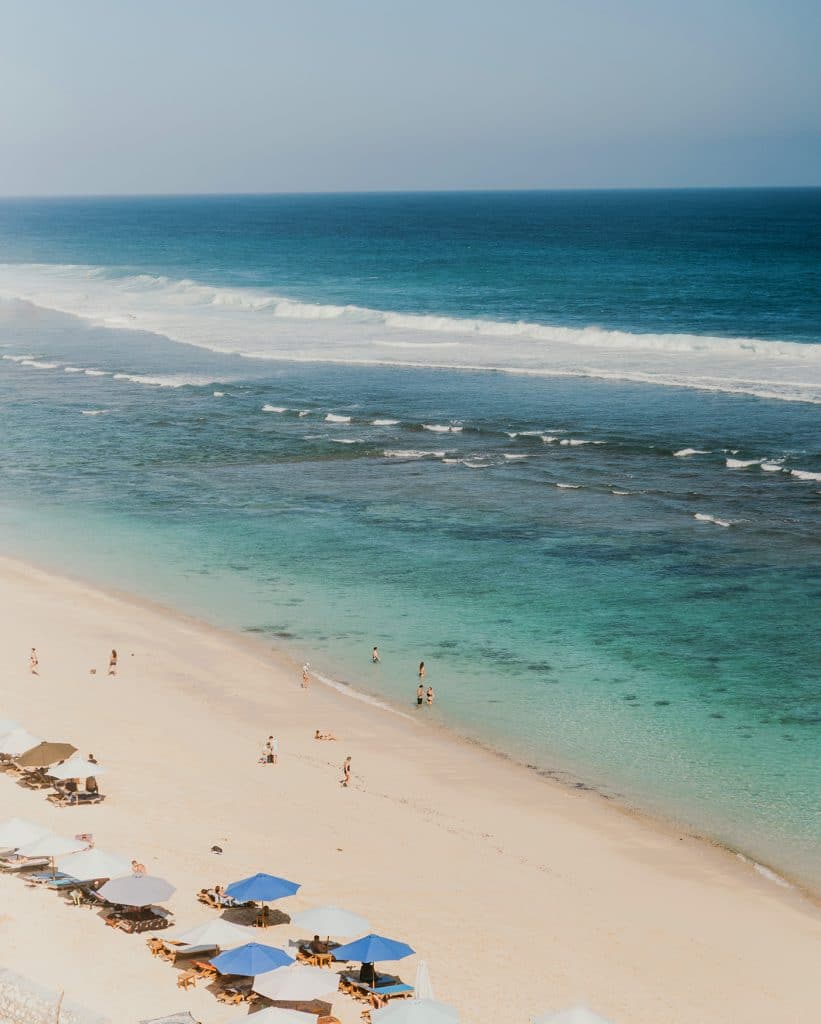 Surroundings of our 5-star campsites Vendée
Our personal advice for a varied program near these luxury establishments in Vendée (activities nearby):
The must-sees :
Plage des demoiselles or Plage des mouettes, stroll along the embankment and up to the estacade (why not rollerblade?), the pedestrian street for its stores and chichis, the Ferris wheel for a panoramic view, visit the salt marshes, the bourrines (traditional market gardening dwellings), the funfair, the corniche de Sion, the port of St Gilles Croix de Vie, the markets, the Ile de Noirmoutier, Le Gois, a ride in the rosalie, bike rides on the cycle paths that cross St Jean de Monts and St Hilaire de riez, morning jogging from your mobile home, Accrobranches, Thalasso, an evening at the casino…
Read more
Off the beaten track, the region abounds in unsuspected and often free activities:
The salt route in Sallertaineday or night sea fishing, pine nut fishing on the beach, yoga or Pilates on the beach, a walk to the belvedere overlooking the sea, the Sallertaine craftsmen's village, the old-time fair in Challans, the Chinese port, an introduction to surfing in St Gilles Croix de Vie, sand yachting and sailing in St Jean de Monts, Longe-côte, a storytelling tour in a horse-drawn carriage…
Make the most of your stay in a 5-star campsite in the Vendée and visit the surrounding towns: Saint-Gervais, Beauvoir-sur-Mer, Givrand, Notre Dame de Monts, Notre Dame de Riez, la Chapelle Hermier, Brétignolles sur Mer and Brem sur Mer. Don't forget to take a tour of the Puy du Fou. The Grand Parc and the Cinéscénie are not to be missed, which is why we offer coach departures from the campsite.